Harmony 2.3
Enerzone
Traditional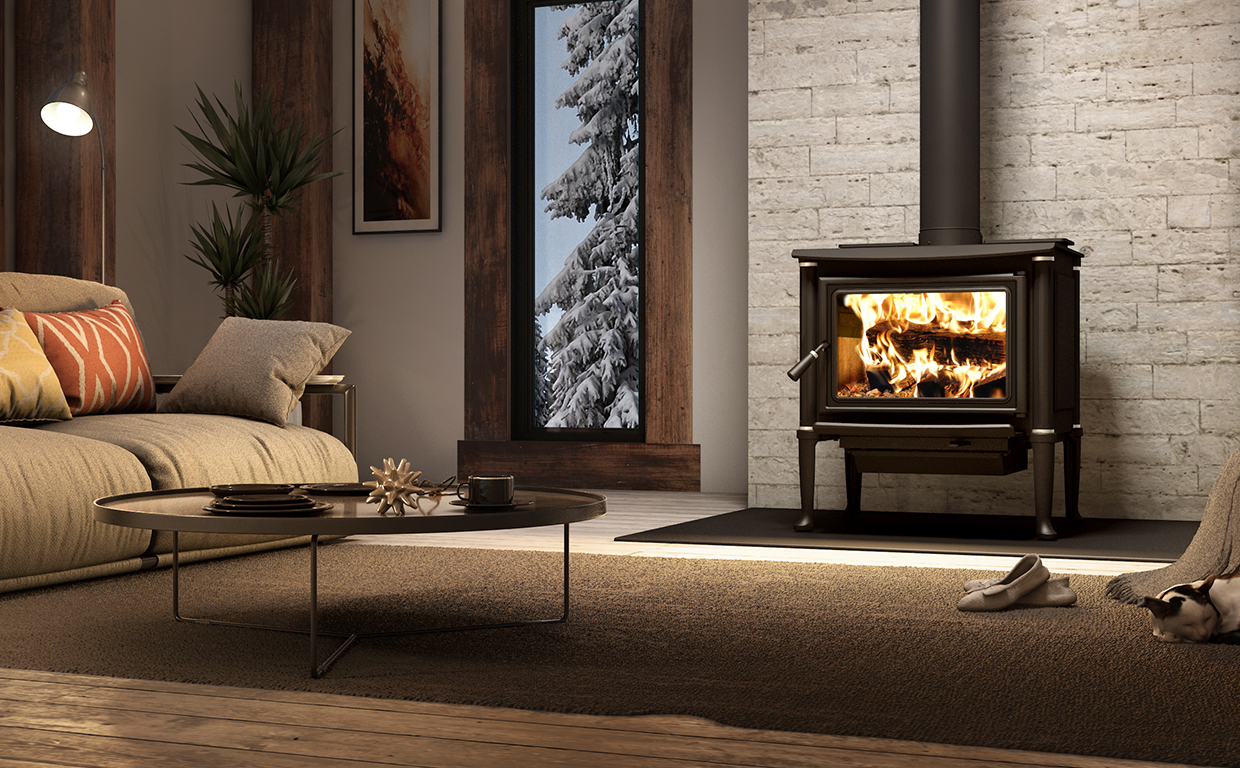 Need Assistance?
Call us 905-357-6333
Tuesday - Friday
10am - 6pm
Saturday
10am - 4pm
Sunday/Monday
Appointment Only
Harmony 2.3
Enerzone
Traditional
Introduced on the market in 2018, the Harmony leaves no one indifferent with its look reminiscent of cast iron appliances, while offering the many advantages of wood stoves made of steel. The detail of the unique Roman Doric columns with grooves engraved on the steel provides great elegance. Largely meeting EPA requirements with emissions below 1.54 g/h, the Harmony is an eco-friendly appliance that easily complies with the most stringent North American requirements.
Available with a refined black or silver door trim, this unit becomes a serious choice to consider. Installation in a mobile home is allowed and you can add an air supply to the combustion to meet the requirements of domestic energy sources. Its 2.3 cubic feet combustion chamber makes the Harmony a generous source of heat for your home that will certainly meet your highest expectations.
Need Assistance?
Call us 905-357-6333
Tuesday - Friday
10am - 6pm
Saturday
10am - 4pm
Sunday/Monday
Appointment Only